Gramado
Gramado is a city in the state of Rio Grande do Sul, in Brazil. The city is located at the mountainous region in the northeastern part of the state, at the height of 830 meters (2723 ft) above sea level. With a population of 35 thousand inhabitants, Gramado comprises an area of 237 square kilometers (91.5 mi²). The primary access to the city is through highways RS-115, RS-235, and RS-373.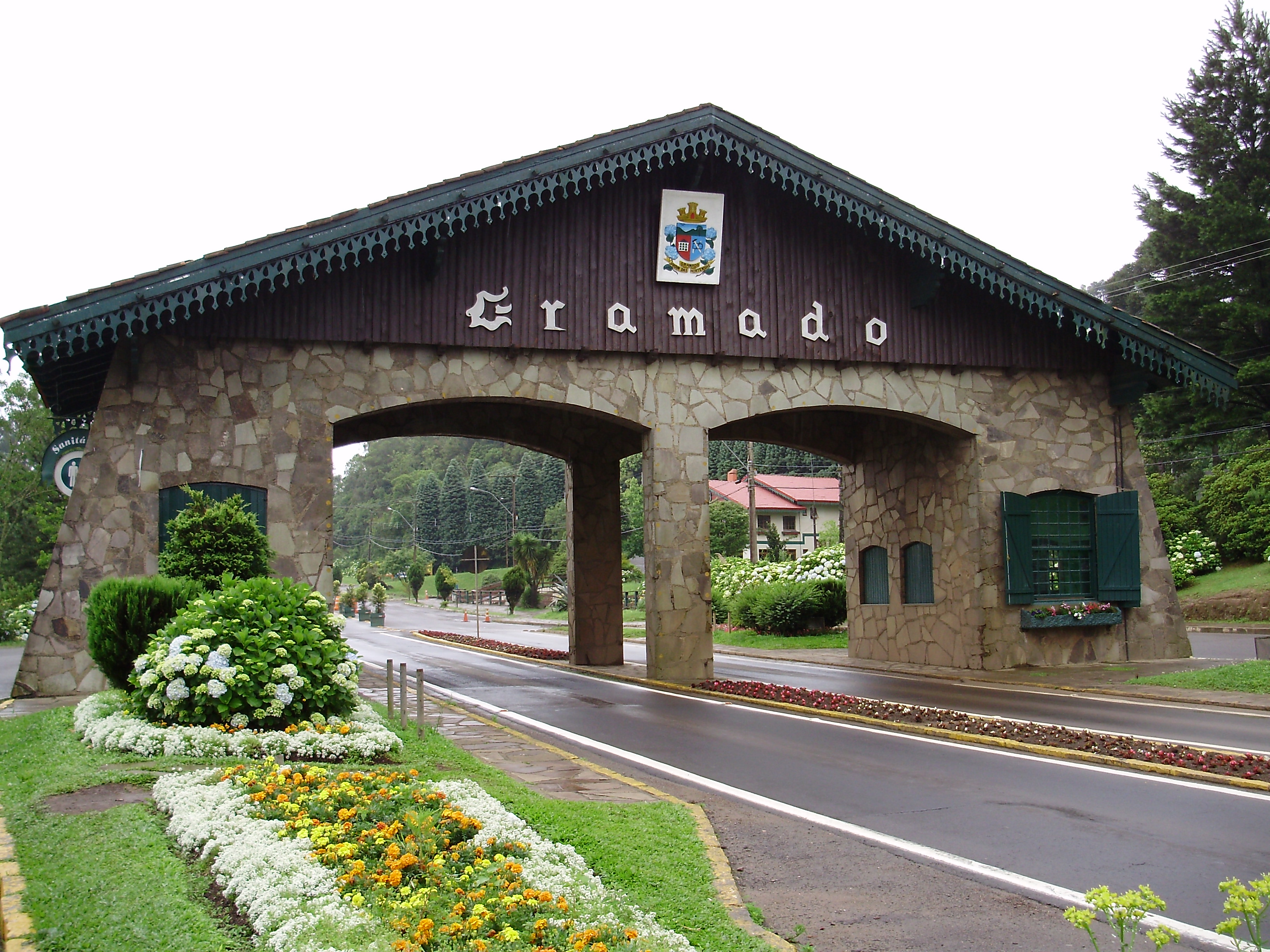 Gramado's demographic is ethnically diverse, and it has a peculiar architecture, with European influences that mix German, Italian, and even Swiss colonization. Its buildings, beautiful squares, parks, gastronomy and commerce are all inspired by the old continent. Having a tourism-centric economy, the city receives annually millions of national and international visitors.
The city of Gramado was founded in December 15, 1954, after being emancipated from the neighboring city of Taquara. The region used to be inhabited by the native Indian tribe of Caingangues and, later, it was colonized by Portuguese, German and Italian immigrants.
In the winter, the cold air of the mountains adds an extra charm to the city streets, filled with interesting establishments, crowded cafes, the Covered Street, the Crooked Street, the beautiful church and local commerce famous for the wool clothing and craft chocolate. However, Gramado still attracts visitors all year round, thanks to a busy schedule of events and festivals and the city's multiple attractions.